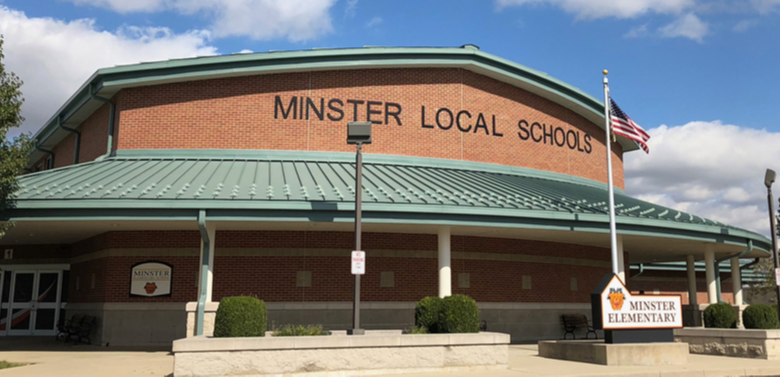 PRINCIPAL'S MESSAGE
Minster Elementary serves children in kindergarten through sixth grades. Our staff is dedicated to providing foundational skills to set students on a successful path throughout their school career and beyond. Our experienced, top-notch staff and strong connection between home and school are keys to our success.
We believe in challenging each student to stand on their "mental tiptoes" to grow and achieve all they can.
We believe every adult who works at school has an important role in supporting students.
We believe in the importance of compassion and a sense of belonging. We model this for our students and expect them to demonstrate kindness and include each other.
We believe in teaching students to take ownership in their learning, and we strive to find the best way each child learns.
We believe in meaningful practice and accountability. Every student completes every assignment at Minster Elementary.
We believe parents are our partners, and encourage parent involvement through open communication and volunteerism.
We believe it is an HONOR to be a WILDCAT!
Mrs. Mandy Albers