Kudos to Mrs. Sudhoff and her Environmental Science classes for sharing this cool project!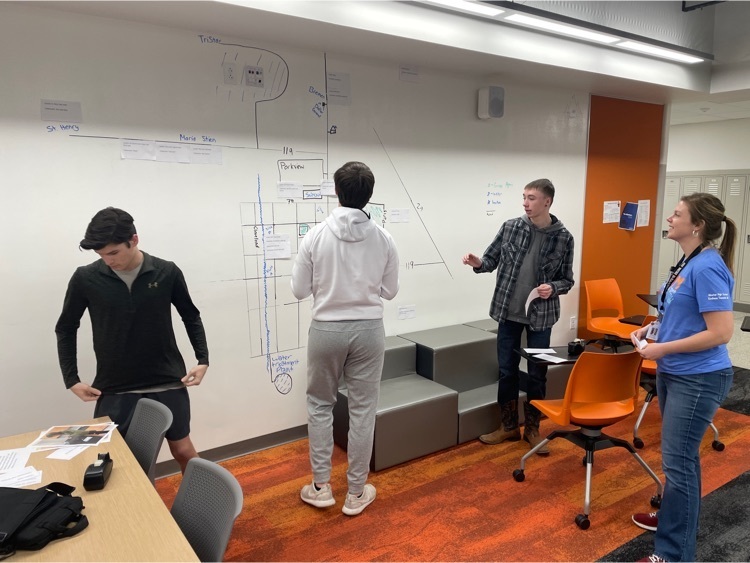 Congratulations to third grade student, Raedyn Castrechino, our most recent recipient of the Wildcat Spirit Stick. Raedyn was honored for showing empathy to others.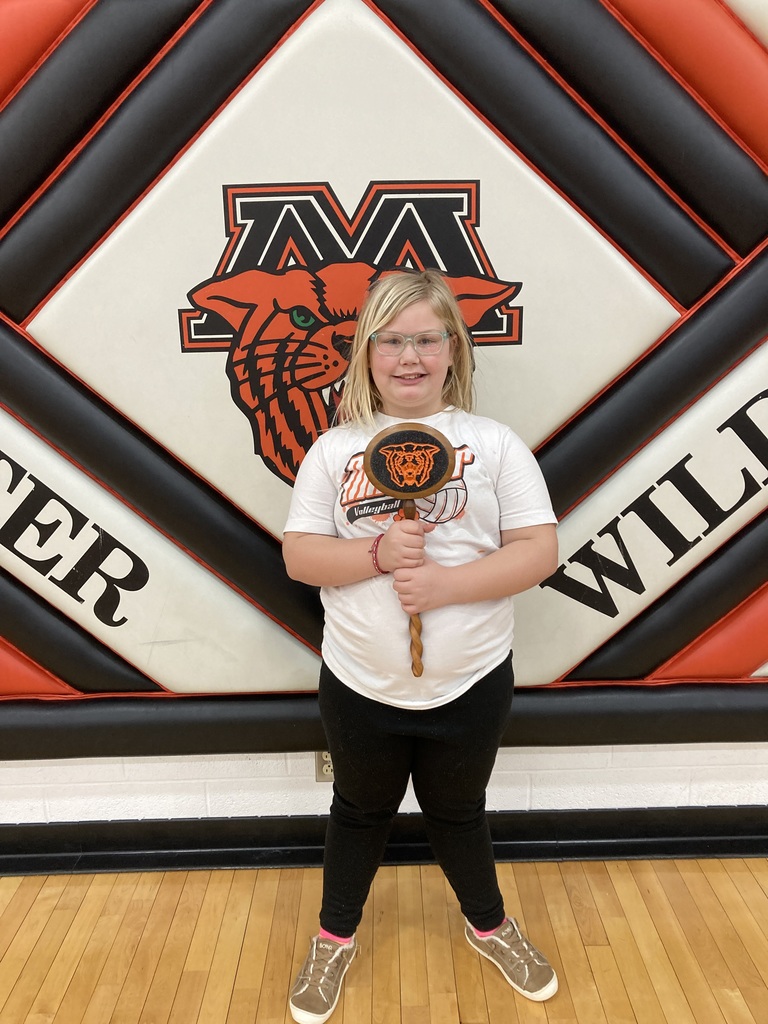 The Friday, February 4 boys basketball game against Fort Recovery has been postponed until Tuesday, February 15.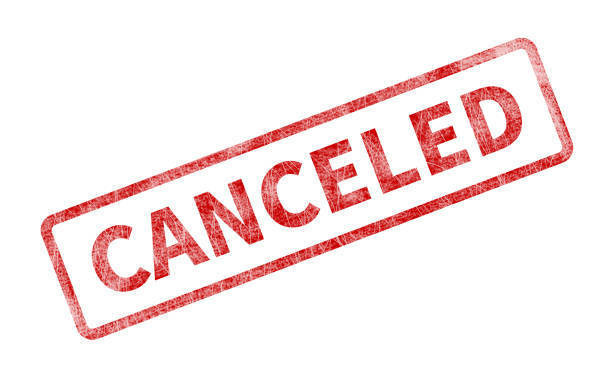 Minster Schools will be closed Friday, February 4. Decisions about practices and events will be made after noon tomorrow.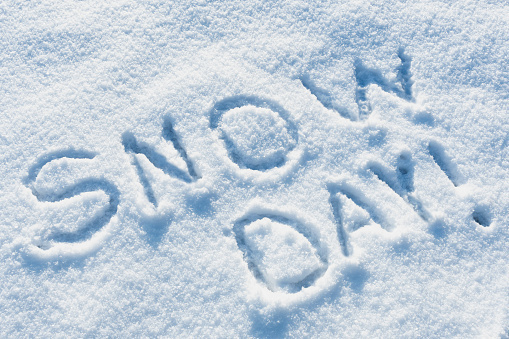 All athletic events for Thursday, February 3 have been canceled. This includes games, meets and all school and youth practices. School facilities are closed for the day. The JV/Varsity girls basketball game at Fort Recovery has been rescheduled for Monday, February 7.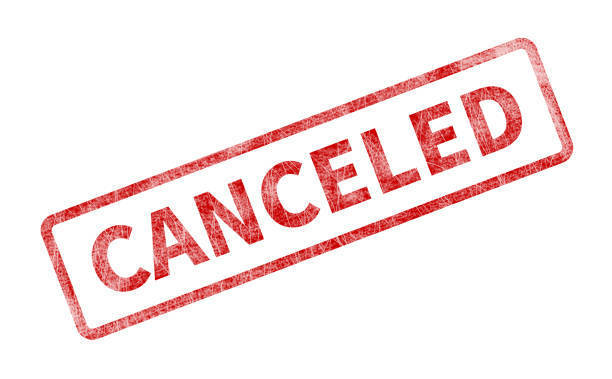 Minster Schools are closed Thursday, February 3. All youth practices are also canceled on Thursday. Please note our phone call system is experiencing long delays. We would appreciate you sharing this message with other parents.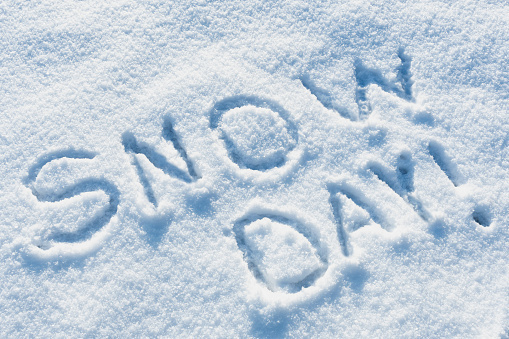 There are tons - and we mean TONS - of cool and engaging lessons going on around MHS today!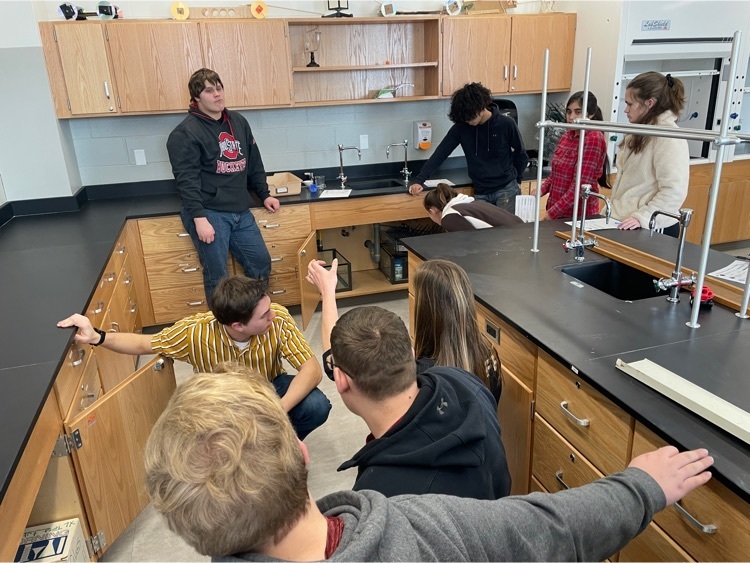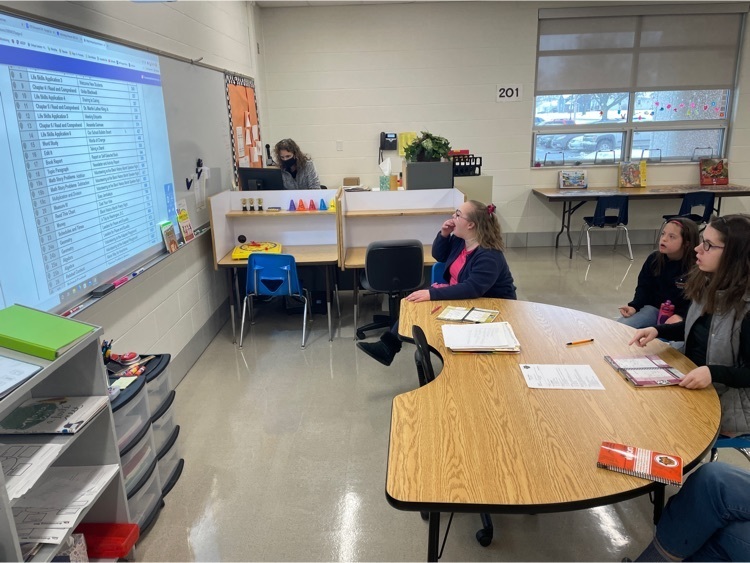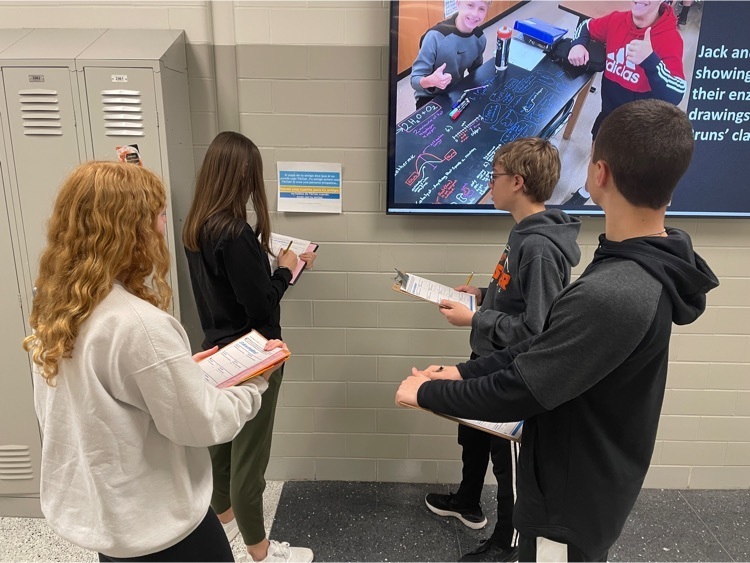 Students in most of our upper grades are spending time this week preparing for their upcoming Student-Led Conferences. In the first photo, Mrs. Homan models a conference for our 7th grade first-timers.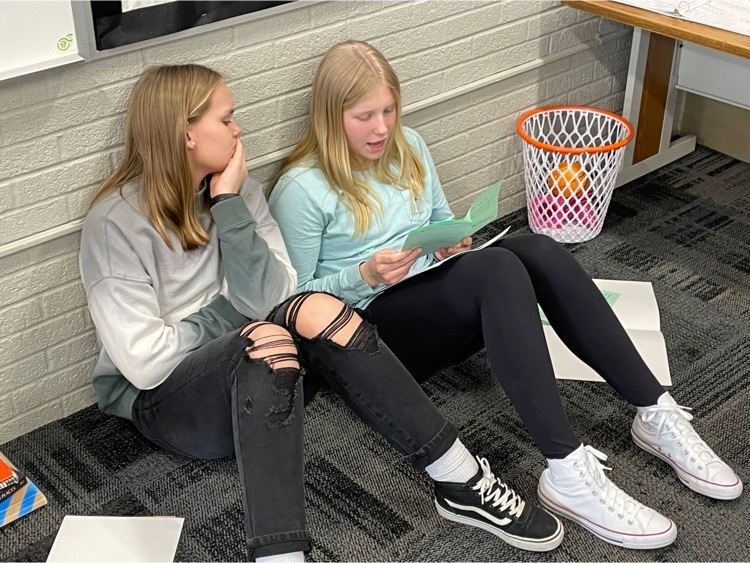 We were happy to see these two MHS legends back for a visit today!
Thanks to 2019 MHS grad Madeline Magoto for speaking about perseverance at our 7-12 Cat's Pride assemblies today! Madeline is in her third year at the United States Military Academy at West Point.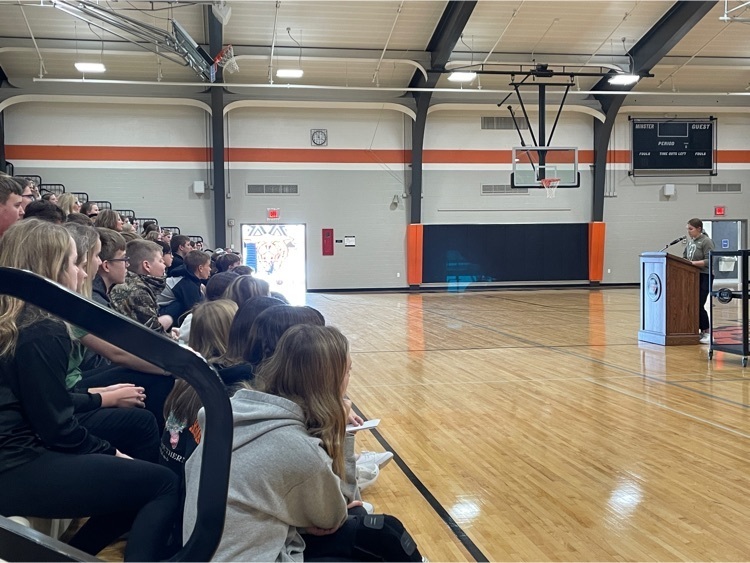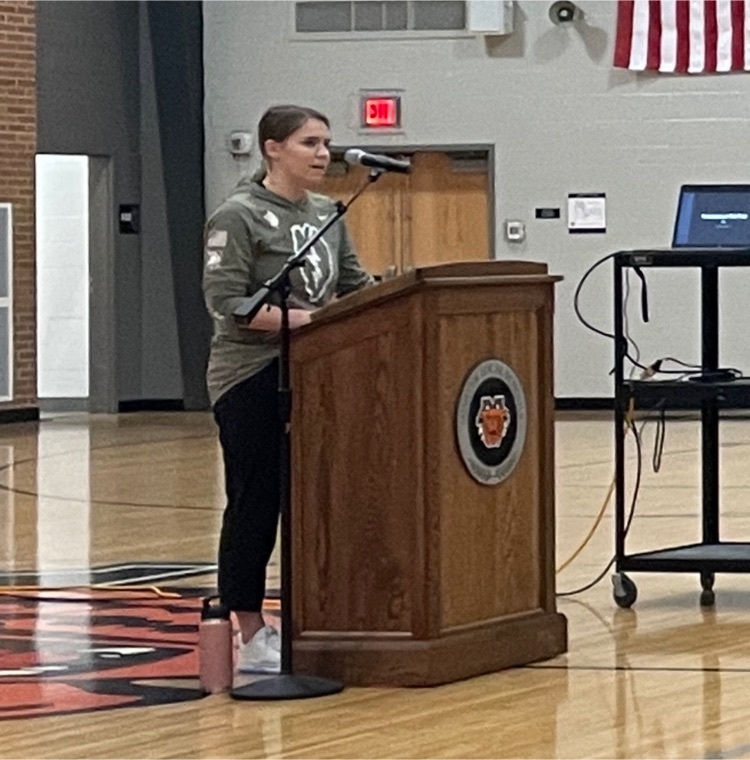 Minster Local School District is accepting applications for the position of Assistant Treasurer. Interested candidates should view the job posting on the school website under Menu/Districtwide Info/Employment Opportunities. Deadline to apply is February 18, 2022. For more information contact Treasurer Laura Klosterman:
laura.klosterman@minsterschools.org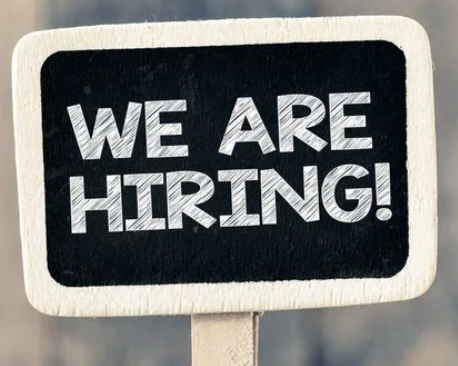 Today our Youth Leadership Committees's Random Acts of Kindness group donated proceeds from last fall's "Make A Difference" festival to Connie McEldowney of Rustic Hope. Pictured are YLC co-adviser Mrs. Jill Sudhoff with event organizers Natalie Hoying and Jenna Schulze.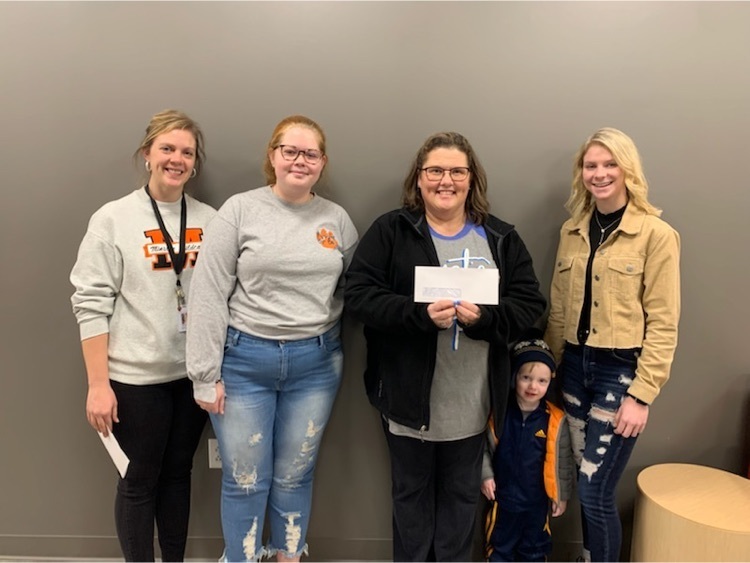 Congrats to 7th grader Kalli Bergman on being our 2022 spelling bee champion! Brynn Bornhorst (grade 5) was runner-up with classmate Charley Wolf finishing 3rd.  Thanks to Mrs. Christy Homan for coordinating this year and to the Academic Boosters for providing trophies and refreshments!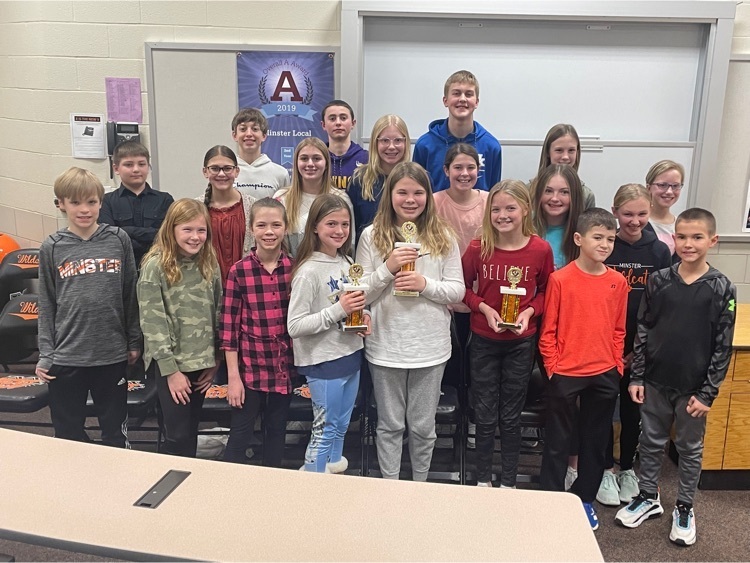 Tonight's girls basketball Chipotle fundraiser has been postponed to a later date.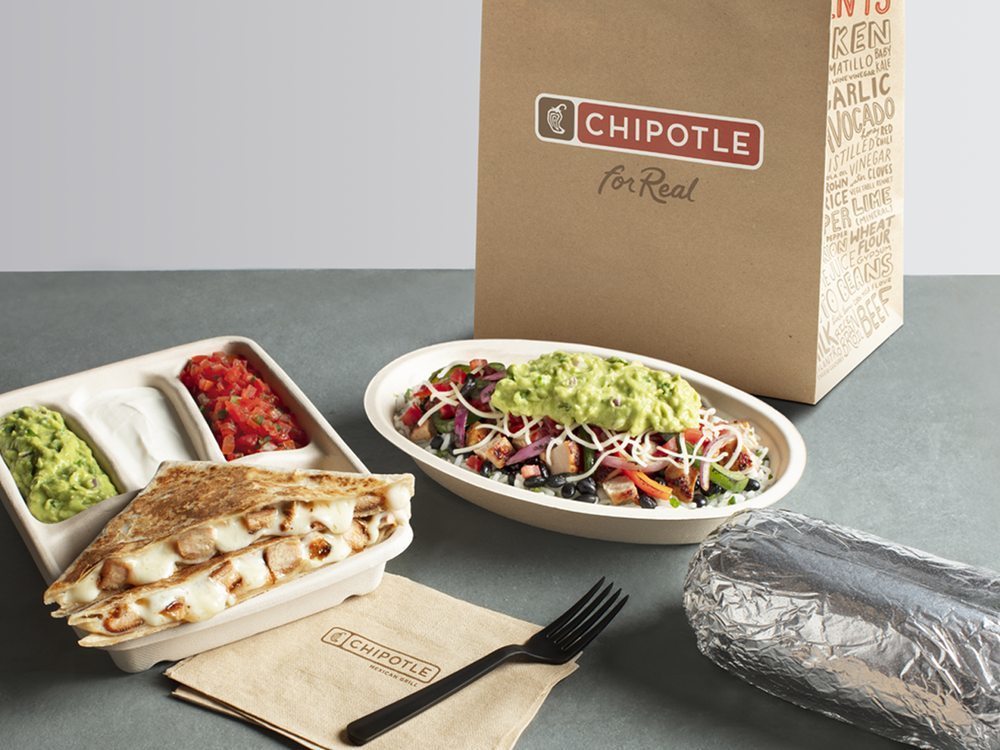 Nathan Beair, Matthew Niekamp, CJ Gonzalez, and Brooklyn Osterloh performed in the District 3 Honors Band today in Van Wert. Congratulations to all four students and their directors!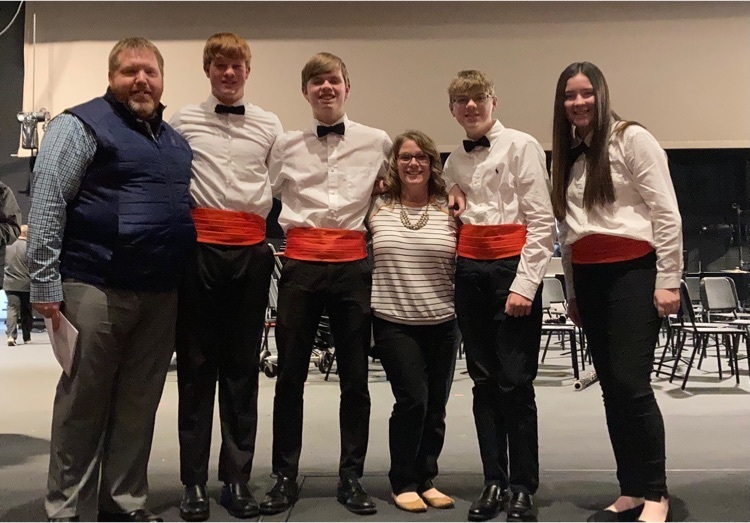 Thank you to the Mox family for sharing Vinny, a therapy dog in training, with our students. Everyone appreciated the extra support during semester exams this week.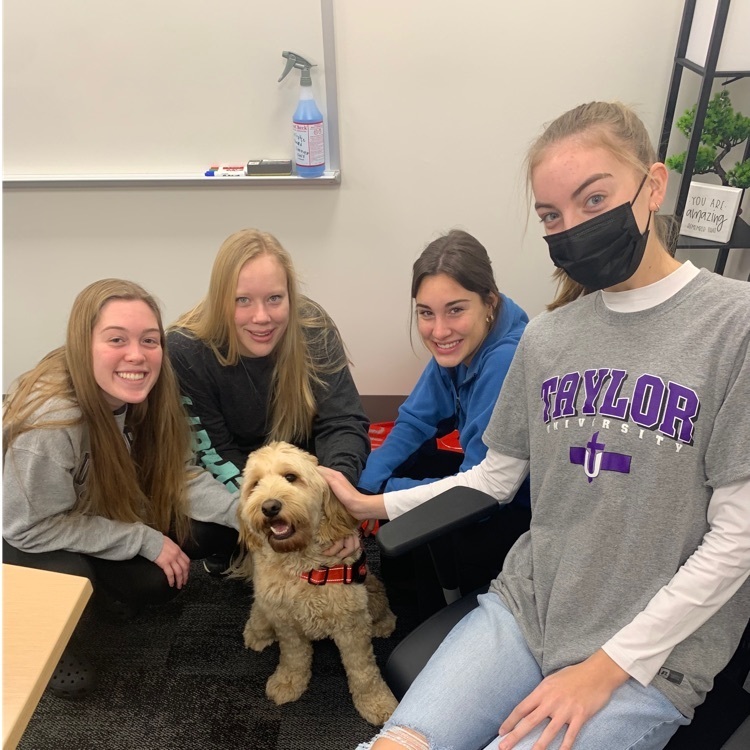 Minster Schools are looking for substitute cafeteria workers. If you are interested in working a few hours a day serving food to our student body please call Food Service Supervisor Donna Borges at 419-628-2324 or email her at
donna.borges@minsterschools.org
.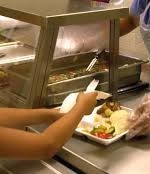 Happy New Year! Classes resume on Tuesday, January 4.
Cameo C. and Taylor R. did a cool project for Oral Communications class today. The girls organized a fun game of Christmas Trivia for grades 7-9 during their Cat's Pride period - complete with candy canes for the winning teams. Great job girls!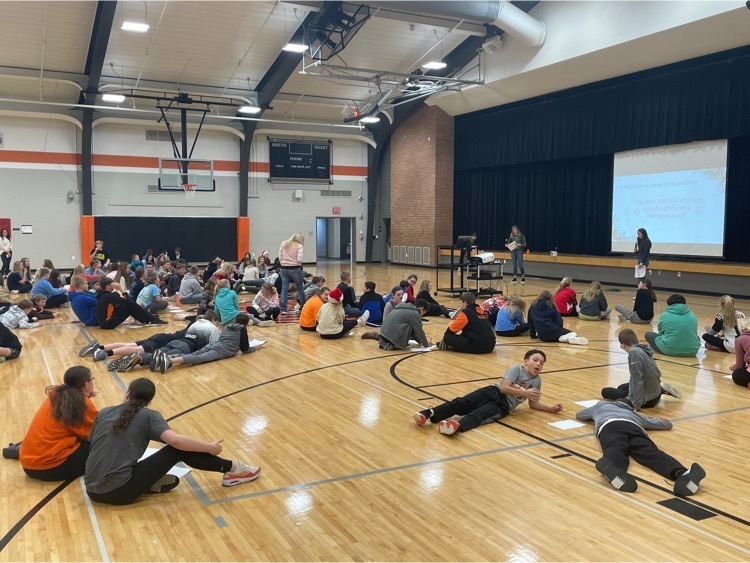 Congratulations to our SELFLESS Cats of December, and thanks again to Danone for sponsoring our student recognition program this year!