Our high school students witnessed a very powerful mock crash. We sincerely thank the Premier Health DriveSmart staff as well as the many local first responders who donated their time to make the event possible.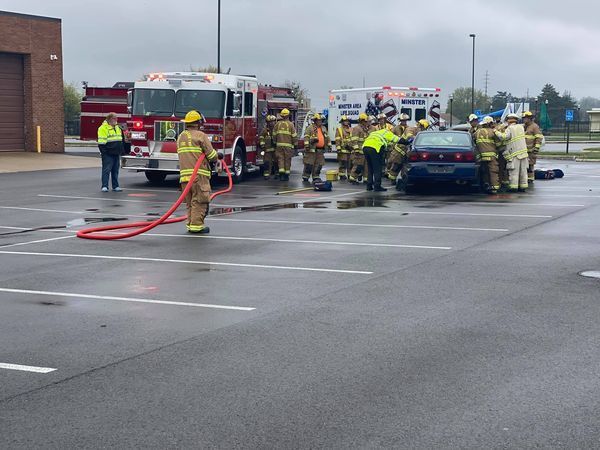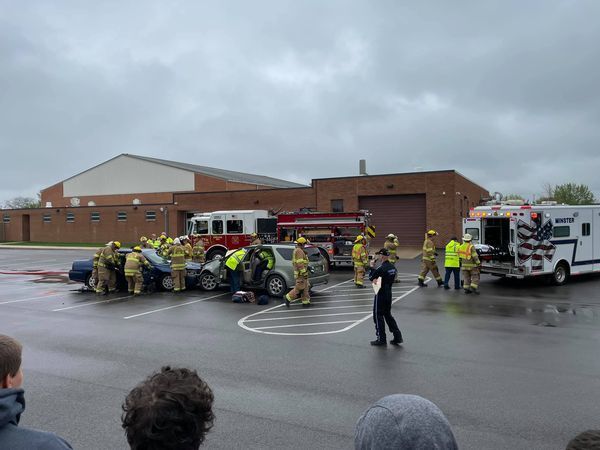 Congratulations to this week's Hard-Working Wildcat, and thanks to Community Lanes for their support!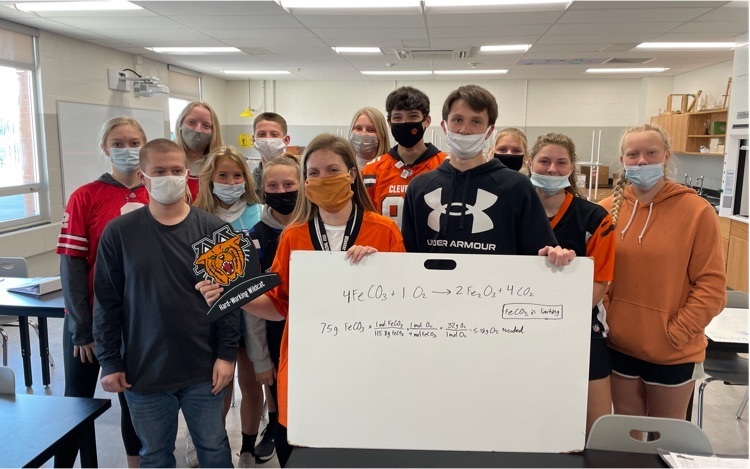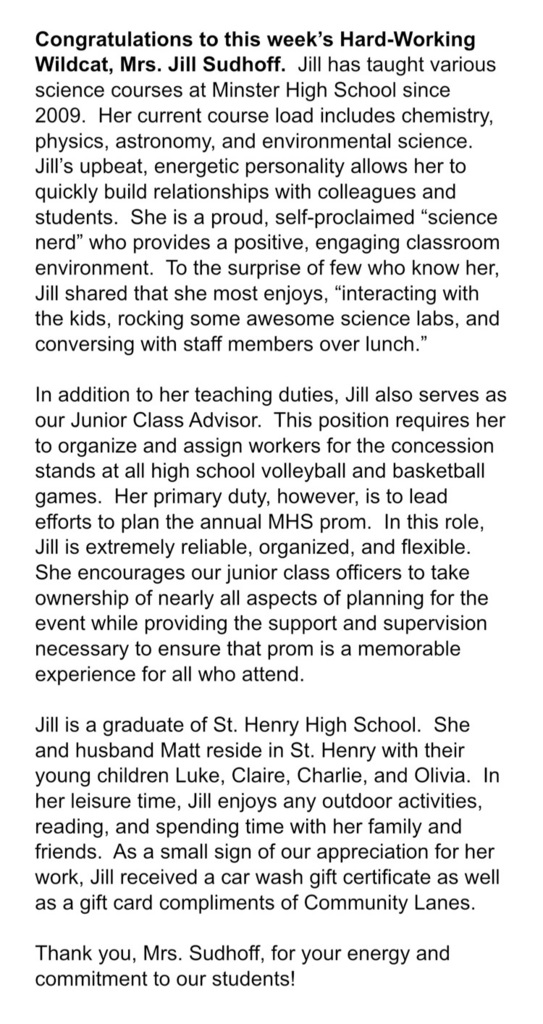 WCSM is broadcasting live at Minster HS all week from 11:30 to 1pm. Here is the schedule of guests.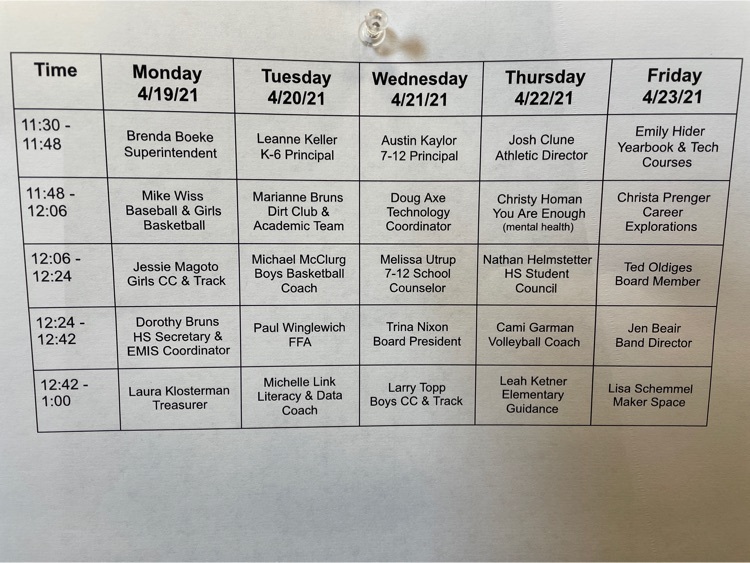 Congratulations to this week's Hard-Working Wildcat!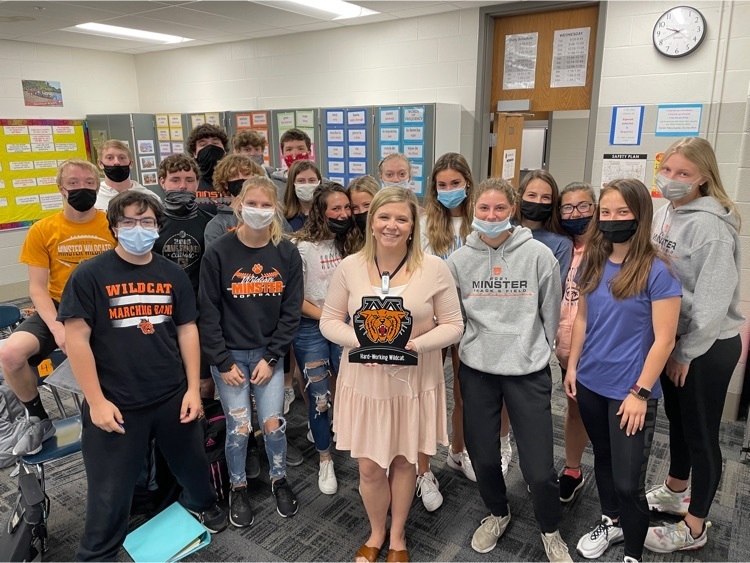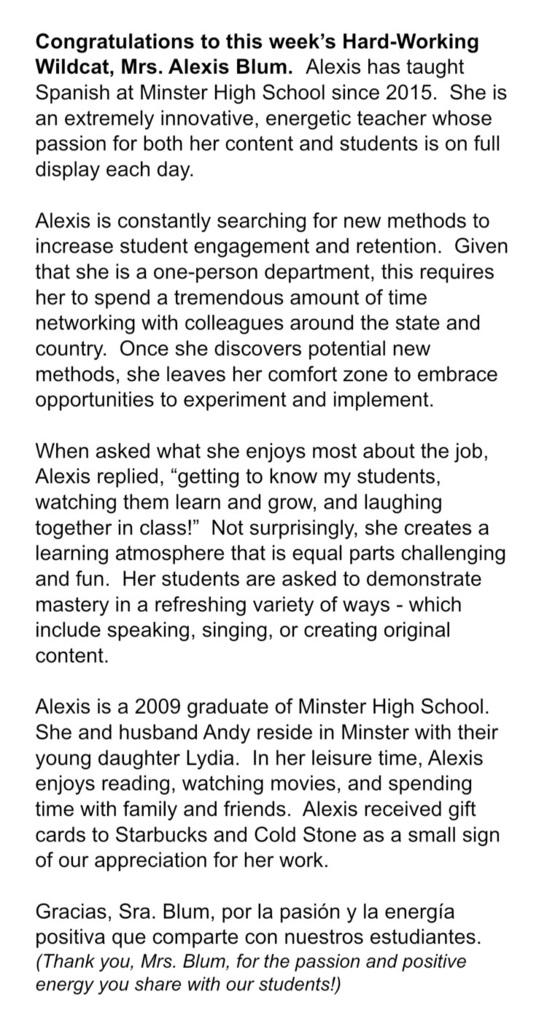 Congratulations to MHS senior Isaiah Slonkosky. Isaiah will join the Air Force Reserves after graduation. Today's event is part of Ohio's "Armed Forces Signing Day" program. Pictured with Isaiah are his parents, Ed and Mary Lou Slonkosky.
Congratulations to senior Mason Pohl! Tonight Mason was named the Franklin B. Walter outstanding student for Auglaize County at the annual banquet in Wapak. Mason is pictured here with her honored teacher Marianne Bruns standing behind.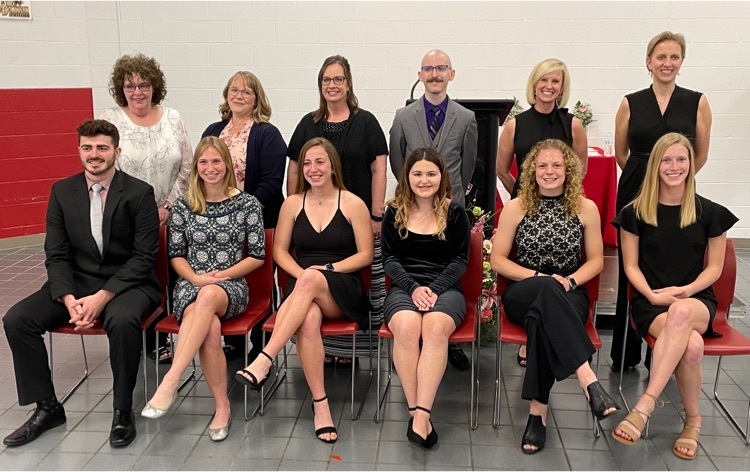 Check this section for announcements - weather-related or otherwise, that we have typically shared via social media. These updates will also continue to be posted to our Twitter and Facebook pages.