Camp Invention concludes today. A great week of fueling the imagination of future world-changers. The campers learned about trajectory, velocity, custom habitats, and much more. Thanks Wendi Moorman and Katie Eilerman for directing the camp!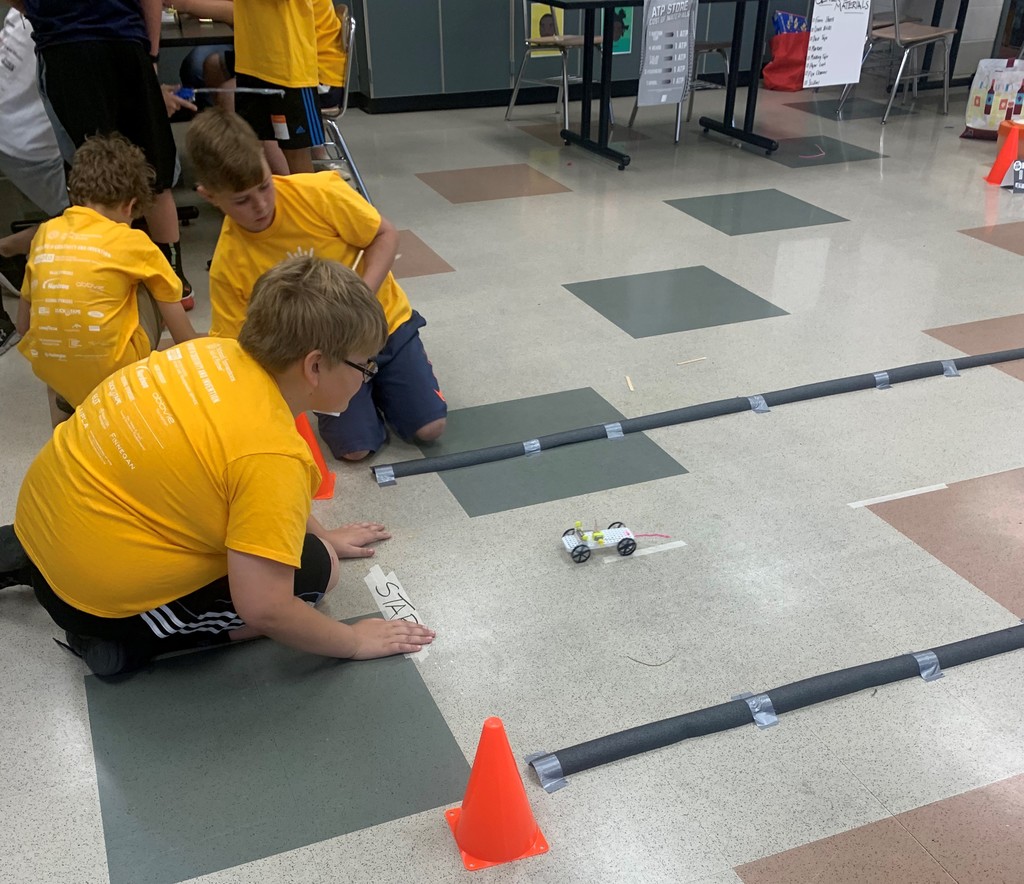 Congratulations to Audrey Hess, who received the Minster Elementary Spirit Stick at our end of year assembly. Audrey has contagious enthusiasm for learning and a helpful nature. Audrey just completed her second grade year. She is the daughter of Nate & Cristy Hess.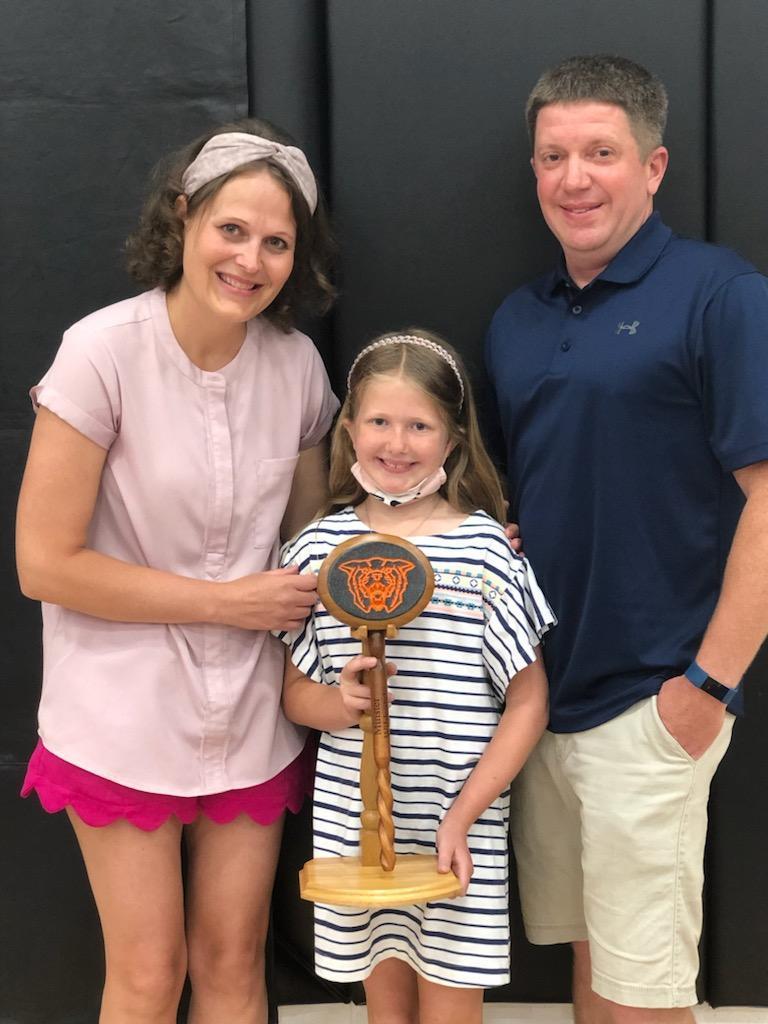 Thanks to the local chapter of the Travelers Protective Association for donating bicycle helmets for our first grade and kindergarten students!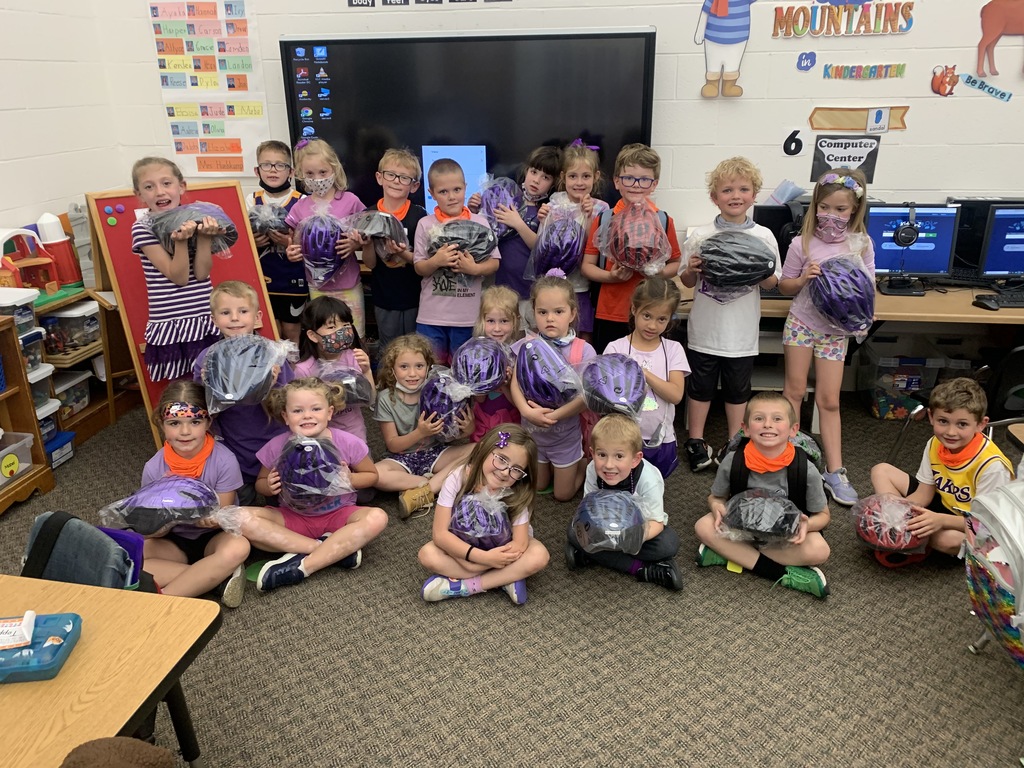 Members of our high school YLC participated in a "Day of Service" at Lake Loramie state park today. 💪🏼 👊🏼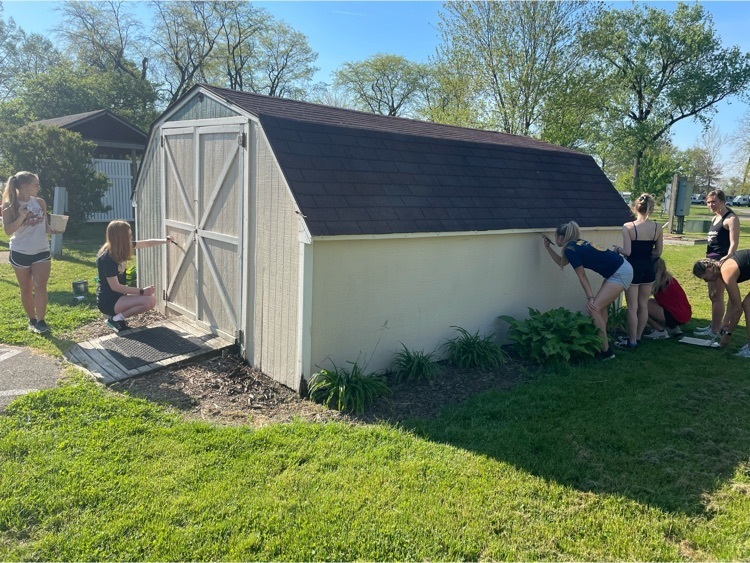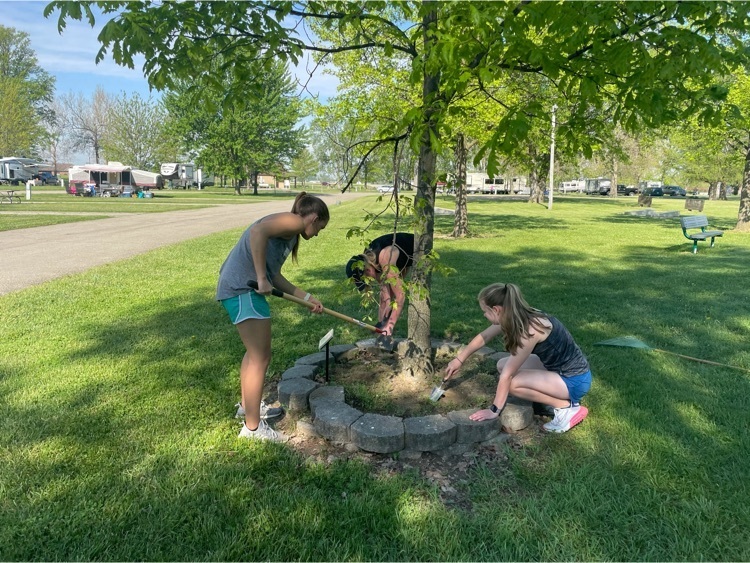 This beautiful Friday afternoon is the culmination of our annual "Get REAL" program for our middle schoolers. Thanks to Mr. Muhlenkamp and his team for providing a fun, educational experience with a great message for our students!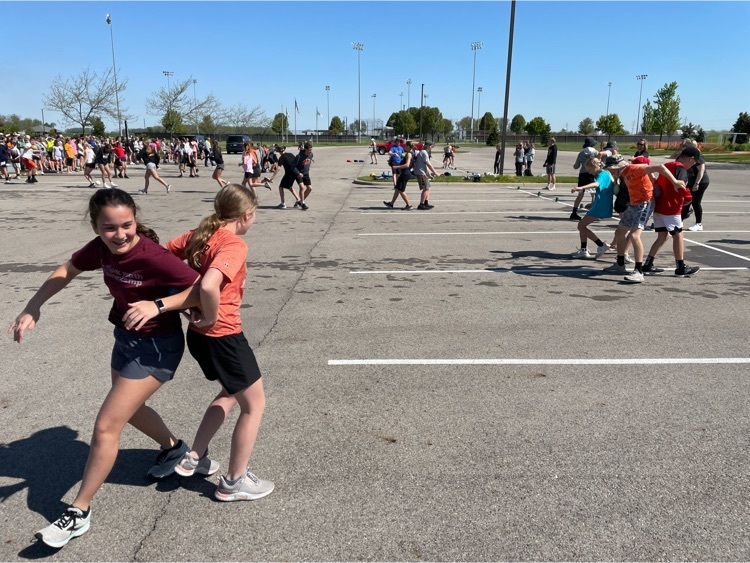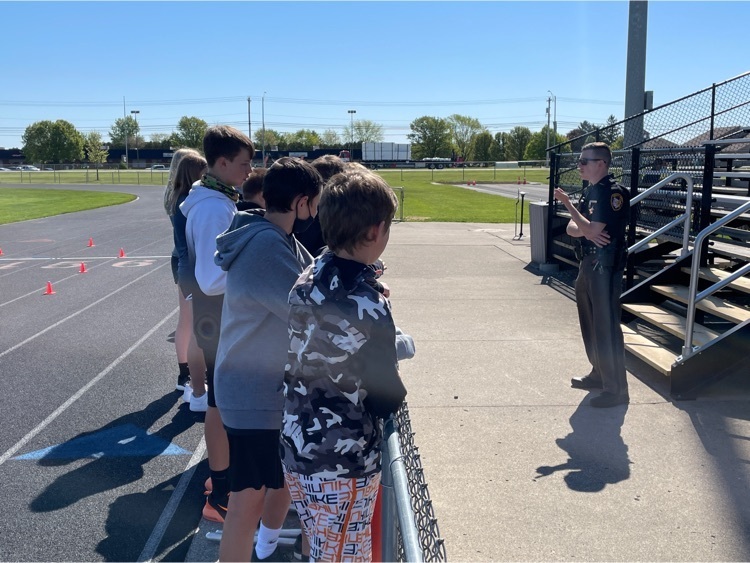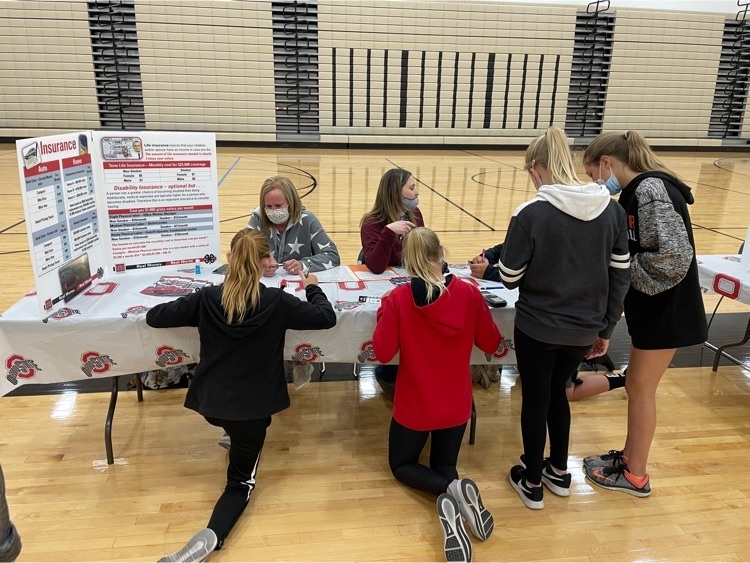 On Thursday, MHS held its final Blood Drive of the year. A HUGE shout out goes to senior Blood Drive coordinators Elyssa Mullins & Ivy Wolf for their work to make things run so smoothly this year. Their efforts led to approximately 180 units of blood being collected this year!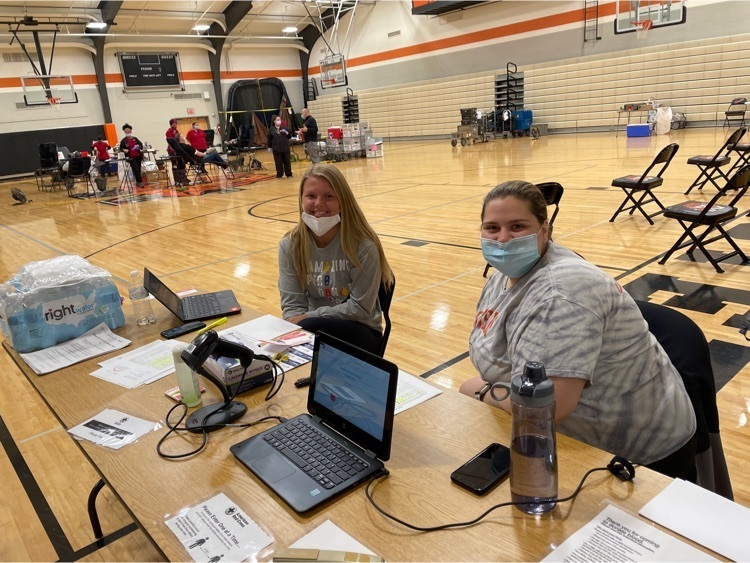 When the Relay for Life ends, all the students leave, and the hardware store has yet to pick up the bouncey house…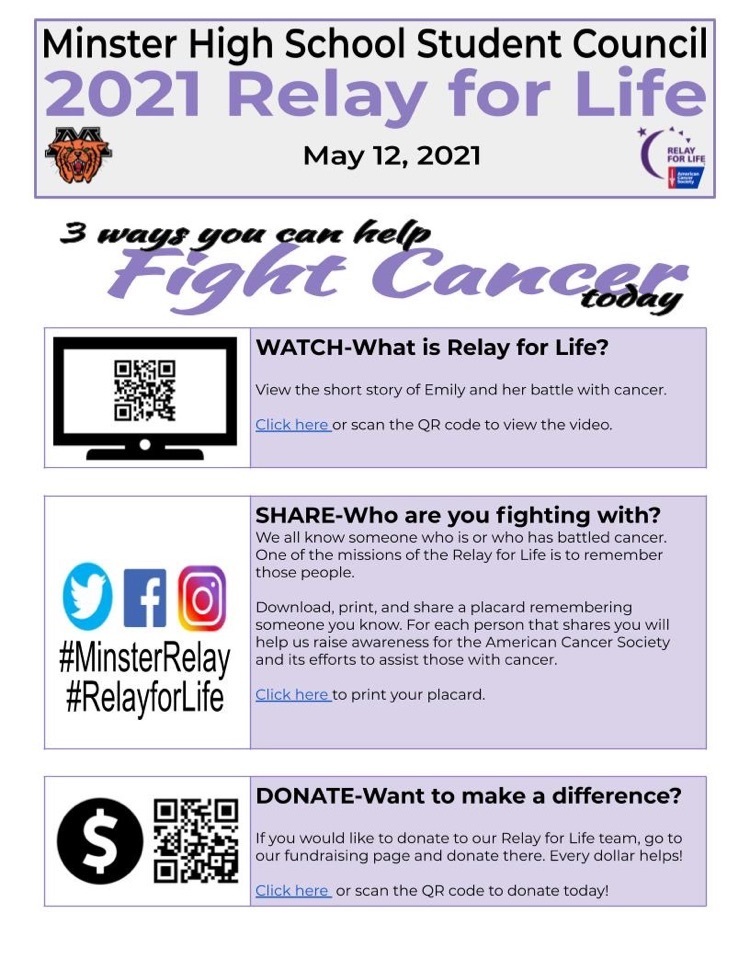 Congratulations to this week's Hard-Working Wildcat!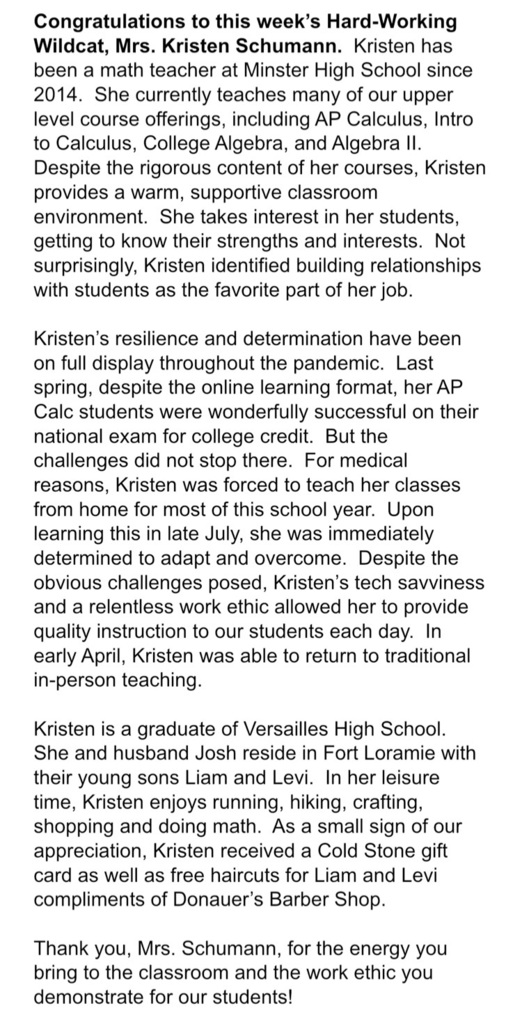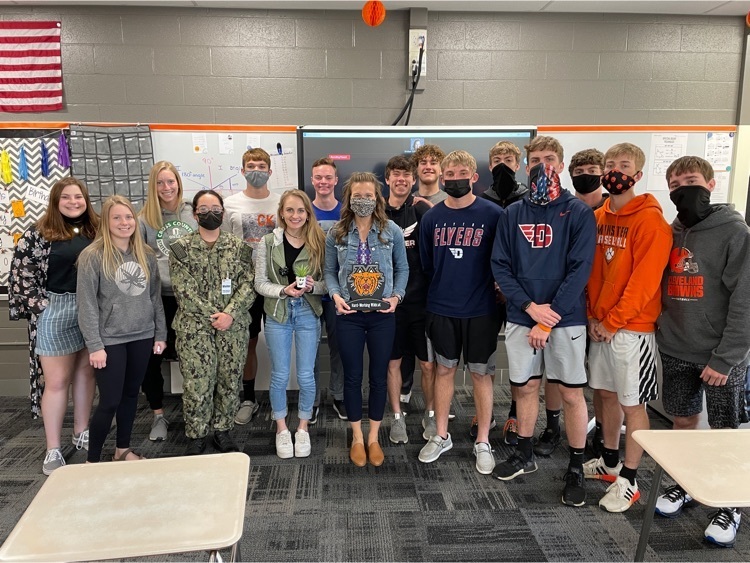 Congratulations to this week's Hard-Working Wildcat, and thanks to Starbucks and Donauer's Barber Shop for supporting this award.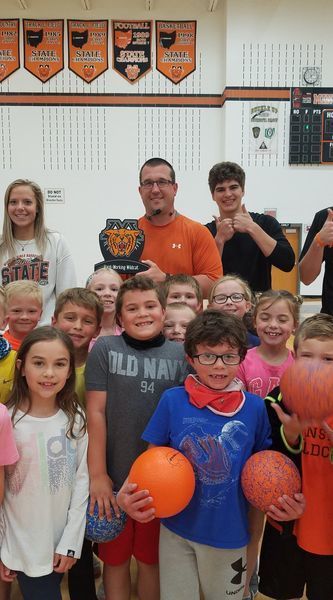 This week (May 3-7) is national Teacher Appreciation Week. This has been a long, trying year for everyone at Minster Schools. We encourage our families and students to express their gratitude for all that our entire staff has done to keep things as normal as possible in 2020-21.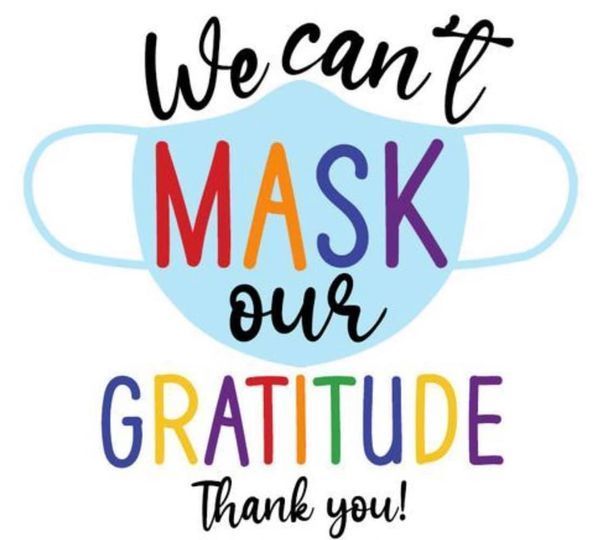 Congrats to 2021 MHS Prom Queen Elyssa Mullins and King Austin Moeller!

Our high school students witnessed a very powerful mock crash. We sincerely thank the Premier Health DriveSmart staff as well as the many local first responders who donated their time to make the event possible.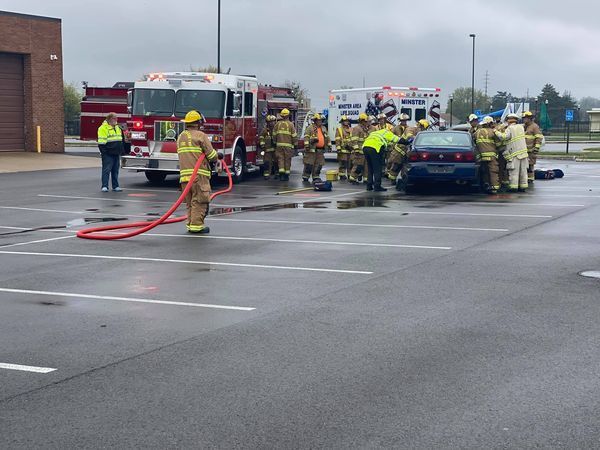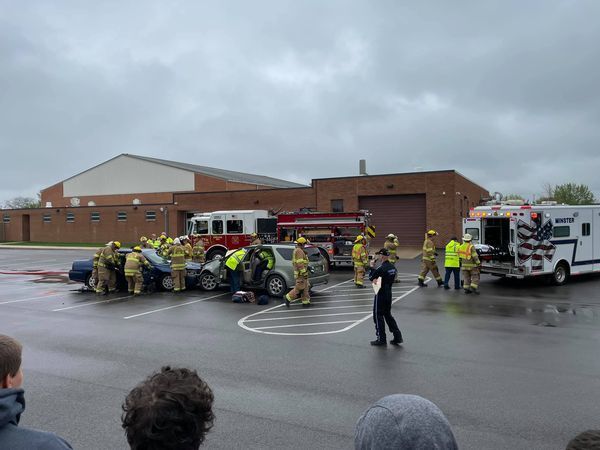 Congratulations to this week's Hard-Working Wildcat, and thanks to Community Lanes for their support!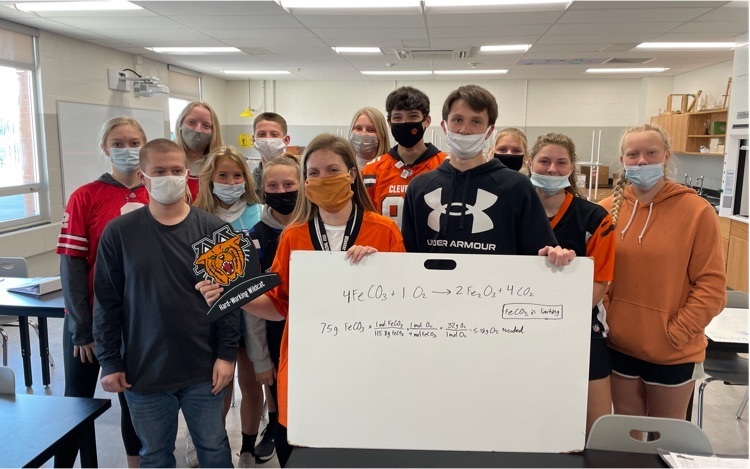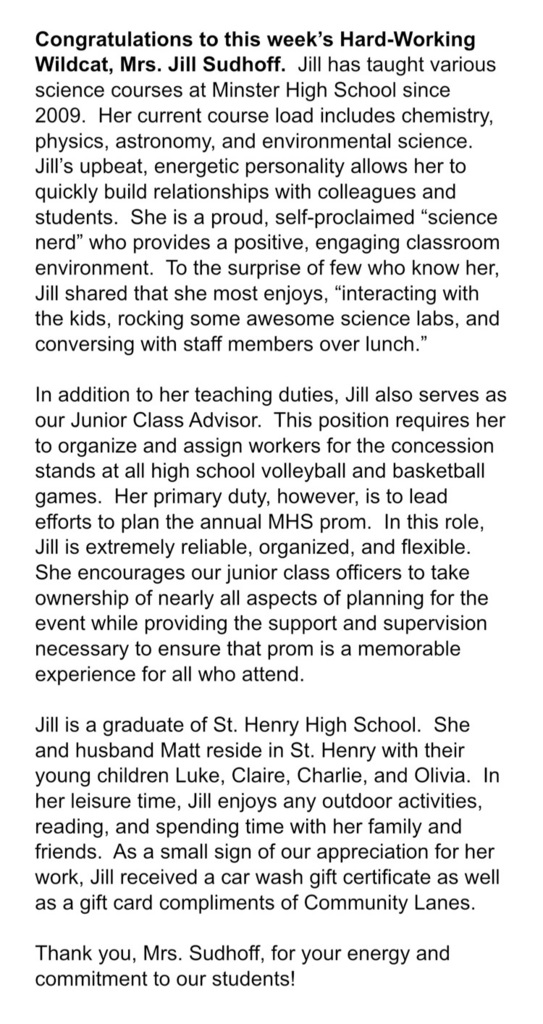 WCSM is broadcasting live at Minster HS all week from 11:30 to 1pm. Here is the schedule of guests.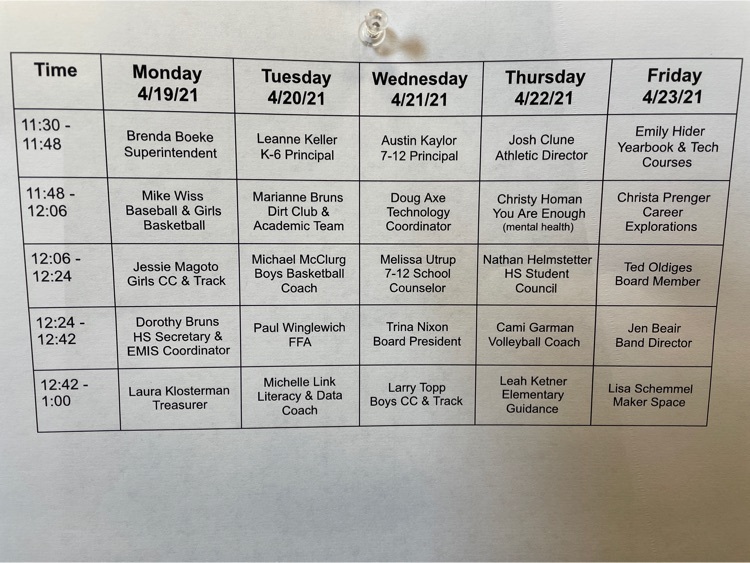 Congratulations to this week's Hard-Working Wildcat!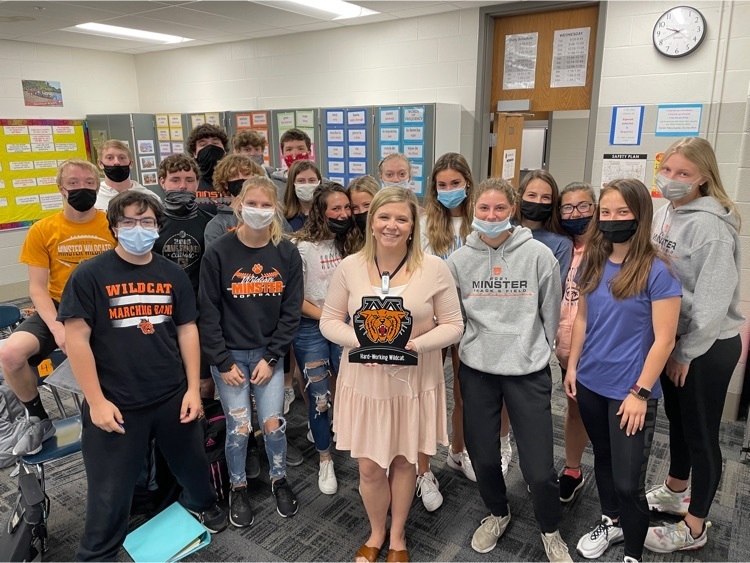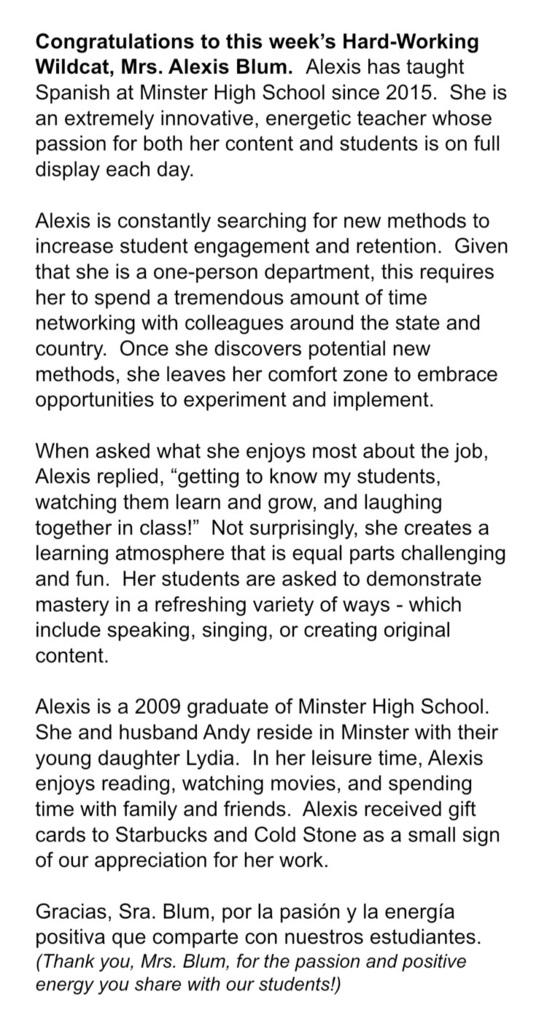 Congratulations to MHS senior Isaiah Slonkosky. Isaiah will join the Air Force Reserves after graduation. Today's event is part of Ohio's "Armed Forces Signing Day" program. Pictured with Isaiah are his parents, Ed and Mary Lou Slonkosky.
Congratulations to senior Mason Pohl! Tonight Mason was named the Franklin B. Walter outstanding student for Auglaize County at the annual banquet in Wapak. Mason is pictured here with her honored teacher Marianne Bruns standing behind.